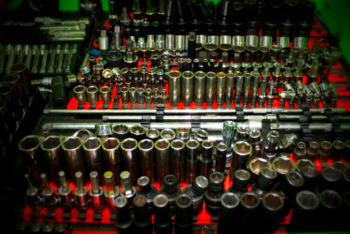 We have been maintaining and repairing European automobiles for longer than any independent repair facility (and most dealerships) in the region. Since 1971, we have been proud to give our clients honest answers, fair prices and superior personalized customer service.
Our state-of-the-art repair facility is equipped with dealership level diagnostic equipment, the highest quality tools and expert technicians to keep your Porsche, Mercedes-Benz or BMW in top operating condition.
We can perform regularly scheduled required maintenance (without voiding the warranty), and can to find the cause of and repair your Check Engine Light (CEL), Malfunction Indicator Light (MIL) or Supplemental Restraint System Light (SRS) issues.
Some of our specialties include:
Walnut Shell Intake Blasting for Direct Injection vehicles, restoring vehicle performance caused by carbon deposit build up resulting from today's fuel blends.
Four wheel alignment with Rolling Compensation to factory or your custom race specifications.
Air suspension service and repair.
Convertible top drive service and repair.
Air conditioning service, refrigerant recycling.
Tire Mounting and balancing - you can buy your tires online and have them shipped here.
Special Financing through the Bosch Credit Card! Click the Bosch Credit Card image below for full details!